SERVICES / EVENT GRAPHICS
Businesses hold multiple events on a frequent basis, and some of these events are solely for the audience of the brand, or they can be of a corporate nature as well. Regardless of what type of event you're holding, it should be evident that it is your brand that has arranged all the activities. Events are a great a way to market your concept to a wider audience, and they can also enhance brand recognition and awareness.
Event graphics have been used for a long time to promote a company's image and concept at a particular event. These graphics are not only used on banners, but can also be extended to become part of the event's souvenirs, brochures, wall murals, product and service promotions, or captivating exhibits.
The design department at Binick Imaging is here to help our clients develop the concept of their event graphics. The client can consult the event design team with their own ideas and what kind of event graphics they want to develop, or they can work with the team to come up with something new. The satisfaction with the design department will also guide the clients with their unique ideas to enhance their event graphics.
Contact us today to get started on your new graphics!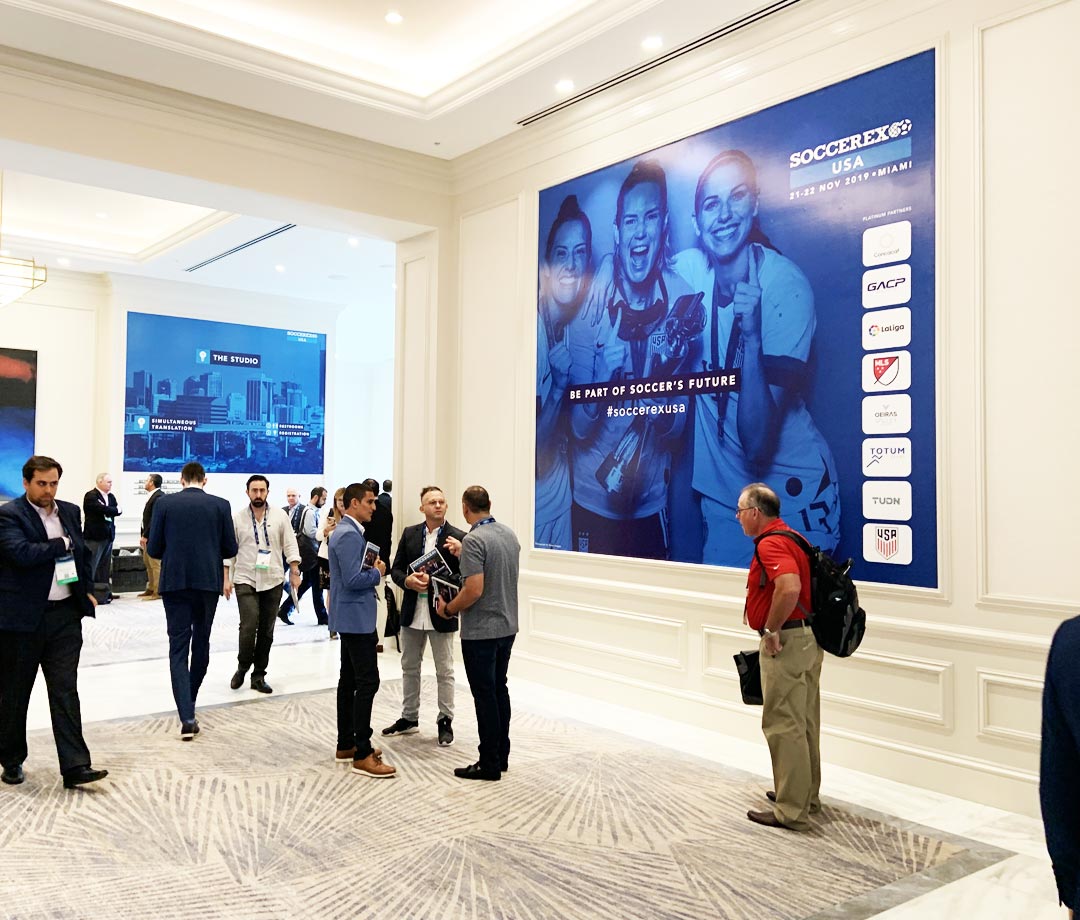 Professional Installation
If the client has ordered large event graphics such as tall or wide event banners or murals, Binick Imaging can also provide installation services. Out installation experts ensure that the event graphics are delivered and installed without damage. Our installation team is quite friendly, so the clients can collaborate with them to indicate how and where the event graphics need to be installed at the event location.
How to Order?
The clients can place their orders with the design department at Binick Imaging. You will be required to provide certain information, including what type of graphics you want and the specific dimensions. In return, the client will be provided with an estimated quote.
Design Stage
Once the clients have accepted the quote, the design process can begin. It is significant to mention that the initial quote is an estimated amount and may change according to project requirements. A final quote will be provided after the project consultation. The design team will finalize the concept in collaboration with the client and forward it to the printing department. The entire process including the installation can take a couple of weeks or longer. This time duration may change subject to project size or other uncontrollable circumstances.
Binick's event printing service is provided with high standards of quality and reliability. With our economical prices, clients can enjoy a smooth service and an affordable product. The experts at Binick Imaging are not only professionals in their field, but also friendly with the clients. For us, client satisfaction is a top priority.